NEW Tarot Magic course!

Tarot Magic

gives you the tools to go far beyond the practice of divination—using the archetypes and energies of the tarot for personal growth, self-improvement, creativity, and achieving your desired goals.  
Sign up for my occasional newsletter and receive the free
CENTERING RITUAL

—an all-purpose ecumenical ritual for grounding, healing, and spiritual connection.
NEW! Tarot Magic Course
Tarot Magic is a revolutionary, self-contained practical magical system, based entirely in the history, symbolism, structure, and contemplation of the tarot. Tarot Magic is ecumenical, and can be plugged into any other magical tradition, from witchcraft to Christian folk magic.
"Michael Hughes' Tarot Foundations provides a rich and accessible combination of history, symbolic context, and practical instruction. Highly recommended for those interested in tarot as a useful tool or as a cultural artifact."
This class checked all the boxes, Michael did a fantastic job putting the course together and I enjoyed every aspect of it. I highly recommend the program and hope you enjoy your new skills as much as I enjoy mine."
— Beth Lawrence
"I really enjoyed the Tarot Foundations class. I learned a lot about the history of Tarot through the ages as well as basic reading methods. Michael is a fun and astute teacher. Looking forward to the upcoming Art of Magical Living classes!
The Art of Magical Living Classes and Community
The Art of Magical Living is home to a growing, supportive global community for people who want to enhance their lives with practical magic by incorporating divination (with an emphasis on tarot), ritual, meditation, spellwork, sigil crafting and other time-tested techniques of enchantment.
Current and upcoming classes include:
The Art and Magic of Tarot: Foundations, Tarot Magic (November 2023), Going Pro with Tarot and Practical Magic: Sigil Crafting (dates to be announced).
Tarot Foundations Course
Deepen insight, guidance, and self knowledge with The Art and Magic of the Tarot Foundations—a comprehensive, immersive online course using this centuries-old divination system to enhance meaning, connection, creativity, and personal growth.
Learn the history of these remarkable cards and discover a powerful, no memorization method of reading tarot for yourself and others.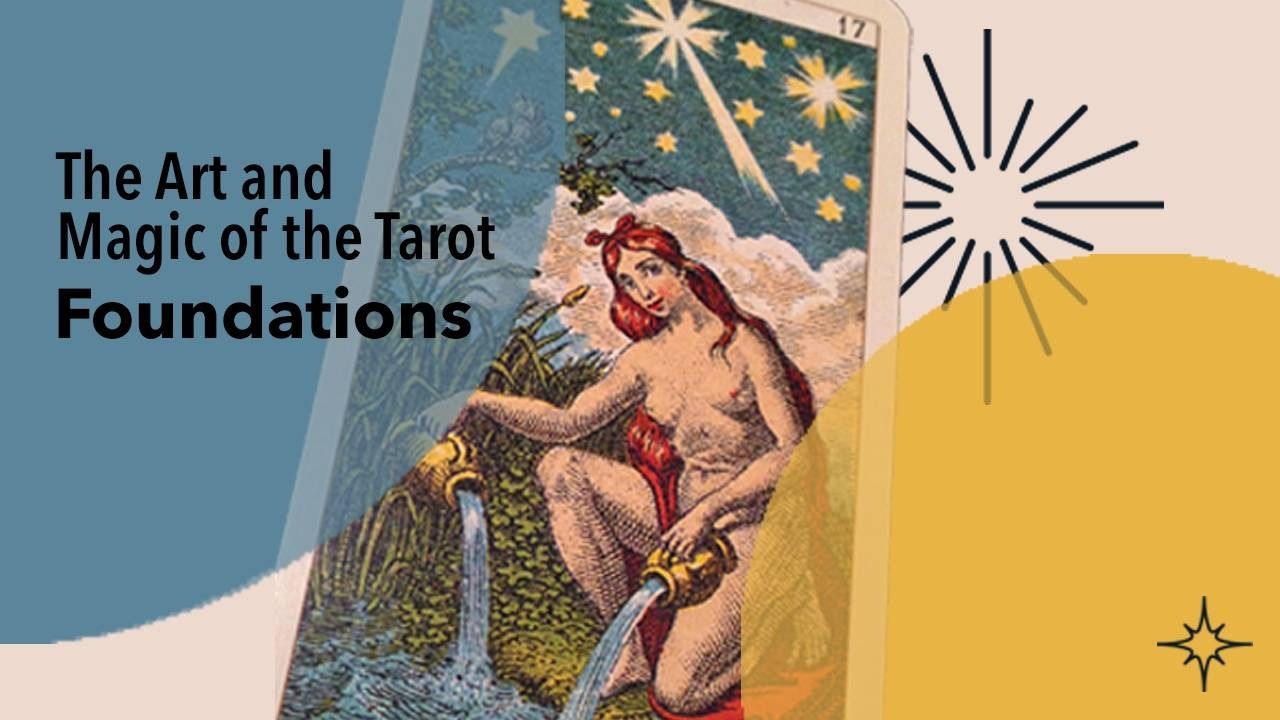 Video Series
The Art of Magical Living video series (YouTube) explores ways to enhancing your life with practical magic by incorporating divination (with an emphasis on tarot), ritual, meditation, spellwork, and other time-tested techniques. Please subscribe!
About Michael M. Hughes
Michael M. Hughes is an author, tarot historian, speaker, and magical thinker/creator. He is the creator of the internationally viral Mass Spell to Bind Donald Trump and All Those Who Abet Him, the largest magical working in history. He is also the author of four books, including his most recent, Magic for the Resistance: Rituals and Spells for Change. After decades of teaching and reading tarot, Michael most recently developed The Art and Magic of the Tarot: Foundations—the world's most comprehensive tarot course designed to help everyone from beginners to professionals deepen and enhance their tarot practice. 
The next course in the series, Tarot Magic, will be available for presale in November 2023.